Museum of Fine Arts, Boston
Email Marketing Redesign, MFA Mail
Role: UI & UX Designer, CSS Styling, Coding, Digital Illustration



The MFA's marketing emails required a redesign and overhaul. The current email design lacked functionality (responsive design) and the creation tools in the email communication platform were difficult to use. MFA's database marketing team, who is in charge of MFA Mail, decided to move over to Wordfly, which is a friendly do-it-yourself digital communication platform that connects you to your customers.


The new MFA Mail launched in 2016.
Problem


MFA Mail required a design and structural overhaul. The email creation platform was rigid, outdated, didn't allow for customization, and lacked good responsive design, which impacted the mobile customer's experience. The MFA's digital brand system wasn't reflected in MFA Mail, which lead to a lack of cohesion within the digital brand experience.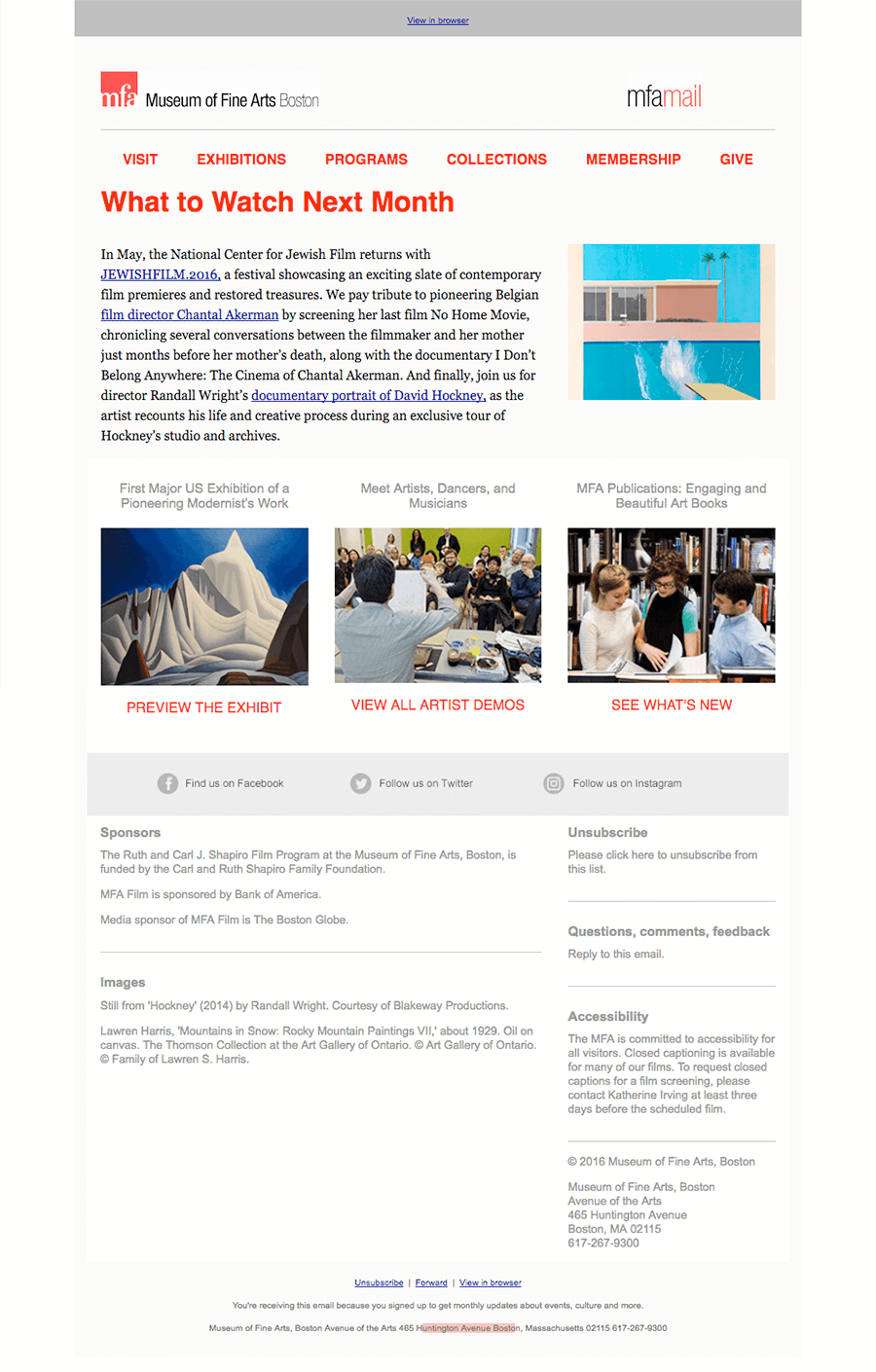 Old Template Design and preliminary design.
Process

I redesigned the visual designs of the existing emails in Photoshop, then built the responsive designs in Wordfly's email creation tools. For a consistent brand experience, I linked the new design of MFA Mail to the homepage and mobile navigation redesign. After MFA Mail launched and in order to meet the marketing needs of several departments, such as DBM, Marketing, and Development, revisions to the designs and templates were made.
Different template designs for Membership, Development, and Programming.
---
I created branded illustrations for DBM to use in ad spaces within each template.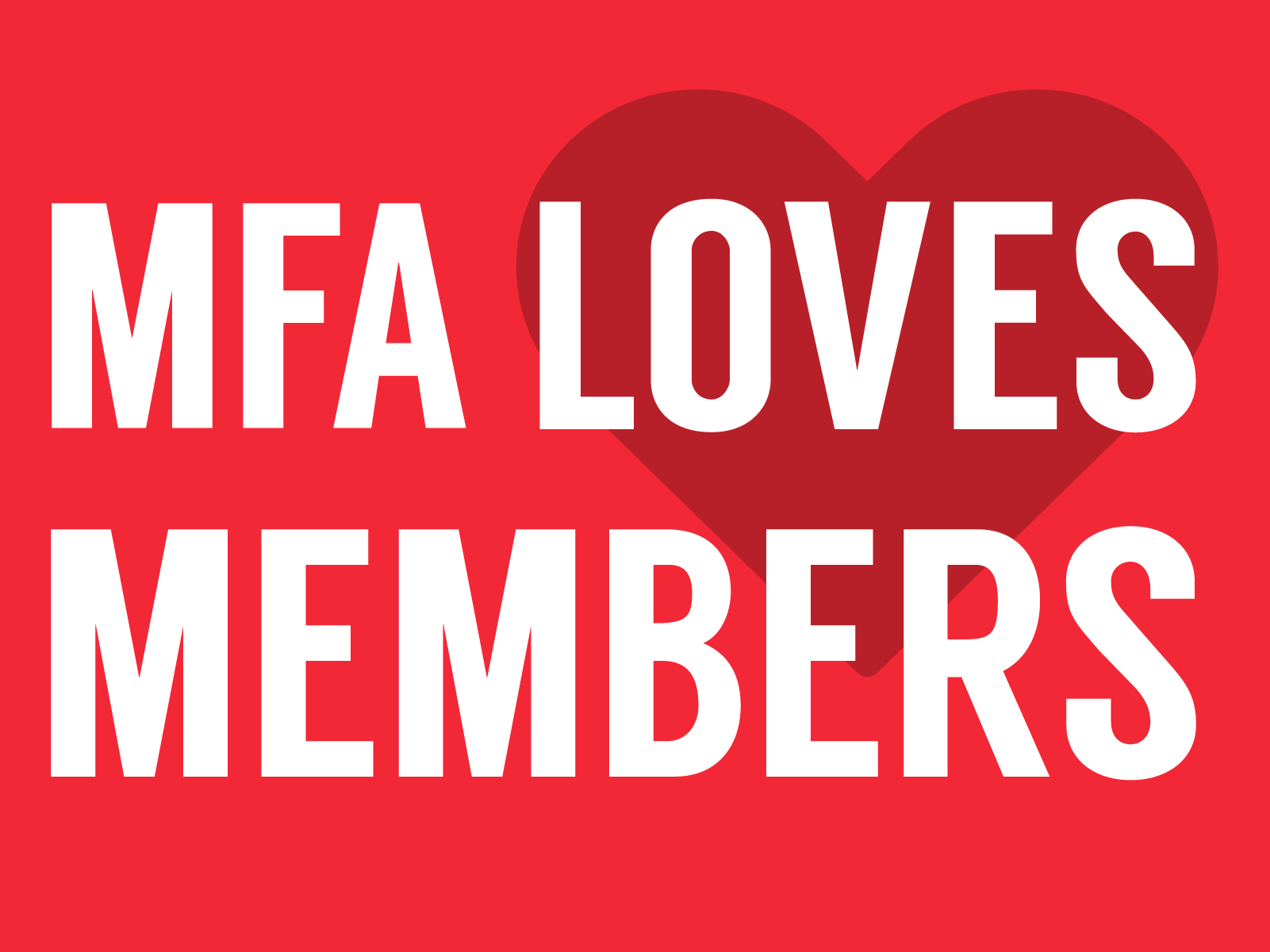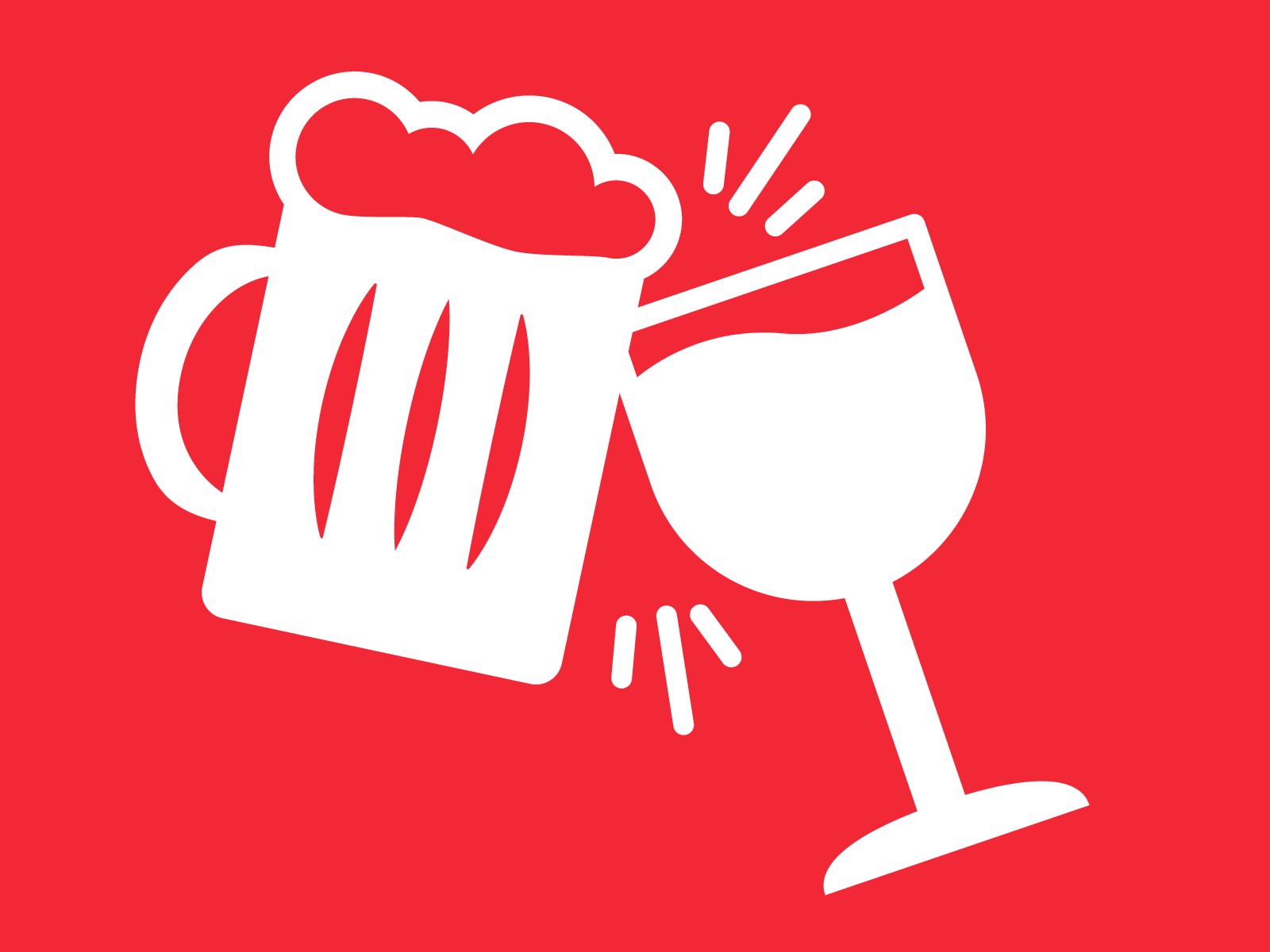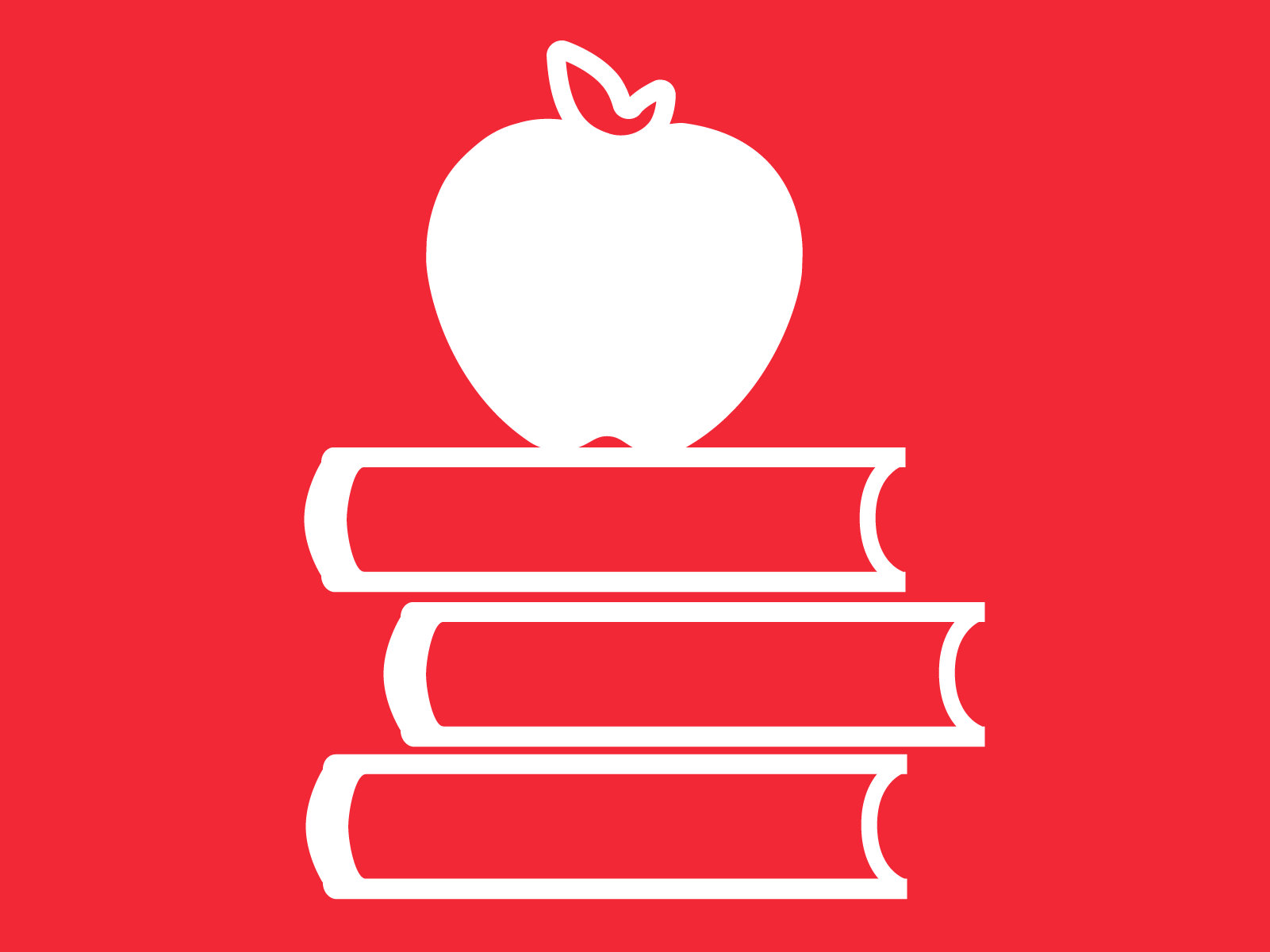 ---
---
Even Newer Templates


I created new templates for Membership, Programming, and various departments since the redesign of MFA Mail. Some examples are the Member survey templates and Ticket Reminder templates.



Member Survey Email, XPass Digital Ticket for MFA Late Nite Parties, Ticket Reminder Automated Email
Solution

As a result of the MFA Mail email marketing redesign, Database Marketing now has the tools to expand their reach with visitors and members, by creating new methods of communicating via email.
The new design improved the overall experience of the MFA's digital brand and for the first time made it available on mobile devices.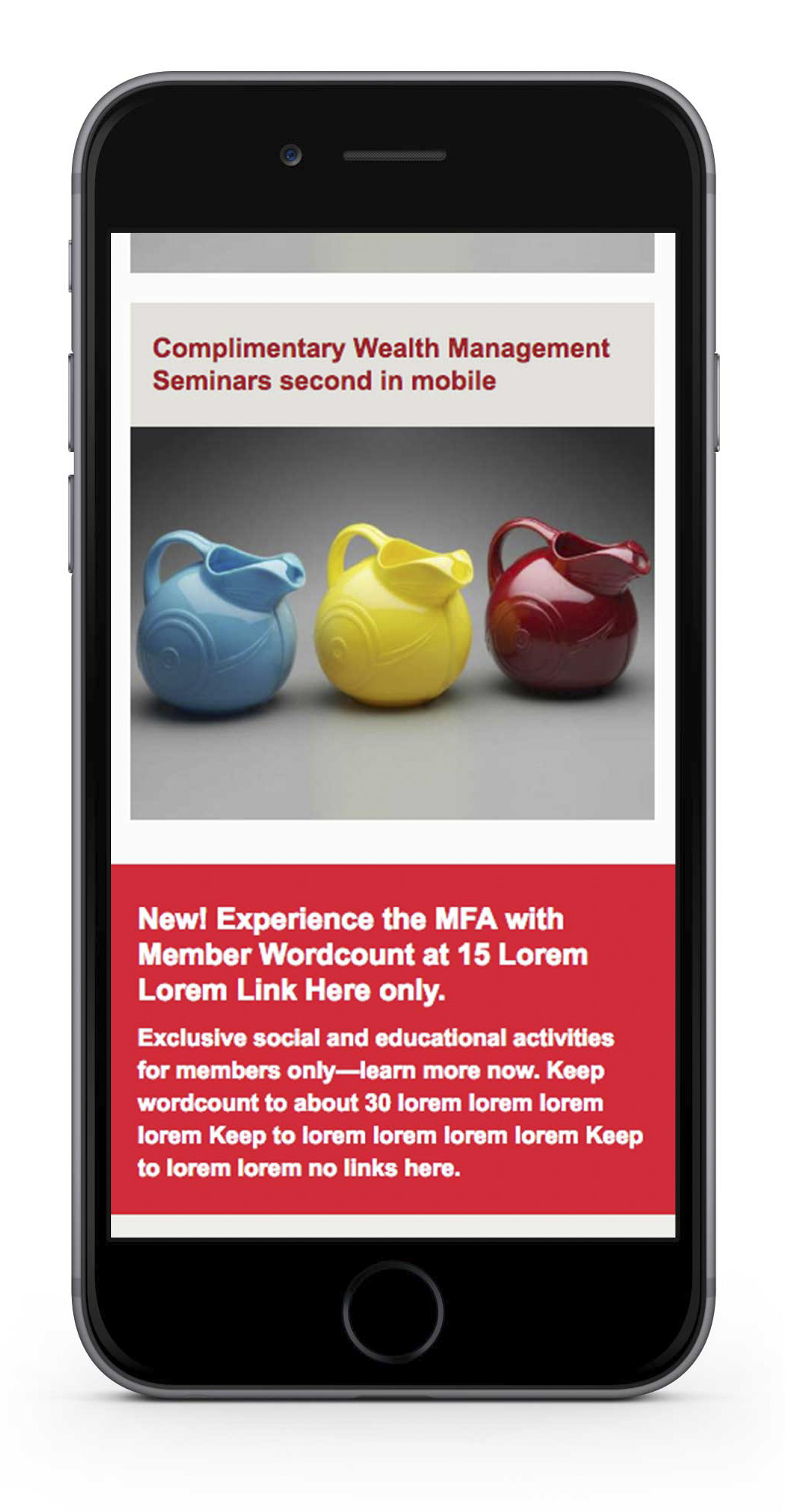 ---
Testing, testing, 123


I've started testing UX design solutions within the new templates such as buttons and the use of the ad space, which has contributed to an increase in ticket sales and traffic to Mfa.org. I am overseeing iterations to the designs in order to establish testing processes with the DBM Team.




Post launch maintenance


I've established a collaboration between the Creative Services Department and Database Marketing Department, meetings are held to maintain this component of the MFA's digital brand to ensure a consistent experience for our members and visitors from Mfa.org to MFA Mail.