UX Case Study
Self-Initiated NFP App
Role: UX Designer






Defining the NFP App Goals
Gamers have a varied background of intersections of cultures. Non-binary and LGBTQIA Gamers and streamers want a way to connect, date, and play with others.
Non-binary individuals, that are on the younger spectrum, are seeking some direction in understanding their experience in the LGBTQIA, QTPOC, or Non-binary space. These Queer Gamers feel a sense of community within their gaming spaces, but consistently experience hetero-aggression while playing games.
Illustration by
Icons 8
from
Icons8
---
Audience Goals
Nonbinary Gamers, Niche Culture Gamers, LGBTQIA Gamers want an efficient app that will help them create meaningful relationships and protect their communities from outside threats.
Defining the Users
Nonbinary Gamers, Niche Culture Gamers, LGBTQIA Gamers. QTPOC Gamers.
Ages 15-45
They want to be able to create communities that provide a space for support and gather issues relevant to the Queer gaming community.
They have high standards for UX Design & Interaction because of their background with gaming.
They spend most of their time in solitude and infrequently experience IRL social interactions. They're frequent users of social media platforms such as: twitch, youtube, twitter, discord, patreon, and instagram.
---
NFP Business Goals
We keep the lights on and the app with a small subscription of $3 a month.
The App also offers its users equitiable empowerment by establishing an opt-in user generated advocacy & charity channel, using decentralized finance.
Creating Loyalty through a paid subscription

Loyalty options include free to paid subscription programs to engage lower income communities of color.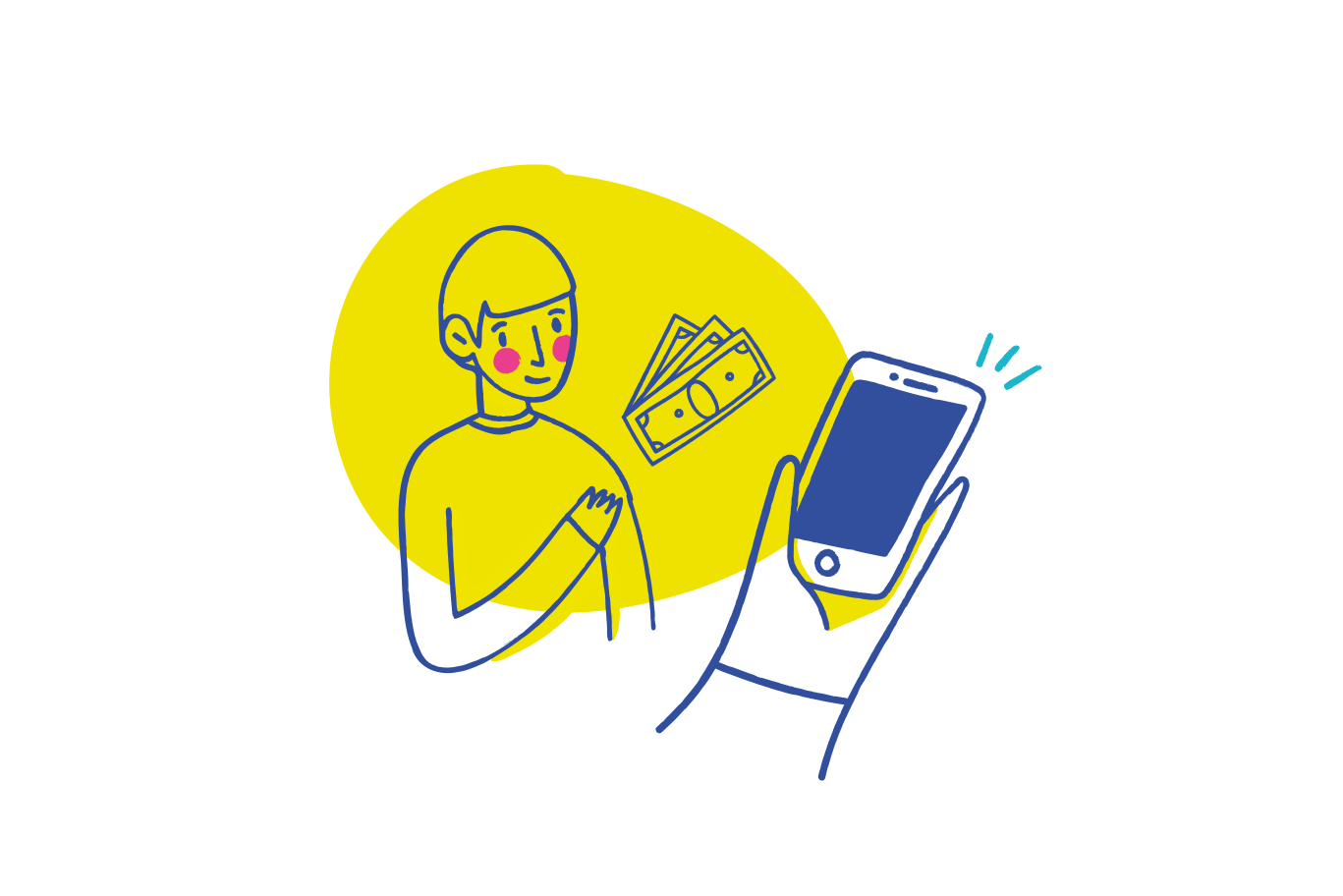 Empowering through User equity

Opting into the app coin revenue on the subscription service allow users to pool app coin to be able to create finance actionable projects voted on by the community.
---
Highlight of Backend Protection Product Component
The App provides calculated division of age groups for the front-end experience. Age verification, using software like BlueCheck age verification, and continuous moderation of content traces users who report incorrect ages.
Age restriction logic
15-17 (Community Creation Initiated)
18-21 (Dating Group Initiated)(Coin Initiated)
21-25
25-30
31-37
37-45

Cross-entry into other age groups requires review from a moderator and a mandatory video conversation with a social worker.


Wireframes of Age Restriction on home feed
Age Restrictions on Menu Options
---
High Level Product Components
Gamers want an experience that crosses seamlessly through web app, mobile, tablet, and wearables. The UI has to be sleek and the UX should be easily accessible. Voice chat and chat connecting software should have a steady quick connection and sharing functionalities.
Connections Bracket

Home Feed:
How user's display current content and follow others. How user's will search for other users.
Matching: How users will choose, build, and create thier communities.
Dating:
How users are able to explore categories and how they will learn to form healthy relationships.
Chat:
How user's converse for action.
Community Bracket

Creating Communities Online:
A space for users to post hosted gaming rooms and sessions for online and mmo game.
Creating Communities IRL:
A space for users to create IRL meetups.
Financial advocacy Channels using DAPP Finance: DeFi (Decentralized Finances):
A space for the app's community to fund thier own brand of advocacy.
Discord channels:
A connected space between discord and the communities in the app.
ex: Looking for moderators channels
Health & Development

Wellness:
A space for the community to acces healthy activites such as: Take a break Feature: to avoid burnout & connection to online talk-therapy (apps such as Lyra) and support groups.
The Queer Library, Understanding you:
A space for resources and connections to Queer mentors.
Checking in:
Resources for learning how to connect to others and how to form healthy relationships in person or digitally.
Matching/Dating UX Wireframe Flow

Through matching, users will be able to create their communities and groups and establish relationships based on the complexity of their identities.
Advocacy UX Wireframe Flow
Opting into the app coin renvenue from the subscription service allow users to pool app coin to be able to create finance actionable projects voted on by the community, such as:
An Indie dev team creating a game for the LGBTQIA Community

Content creators on youtuber

Donations for charitable orgs advocating for Queer communities

Creation of events for the community based in the app
Creating servers for different MMO games.
---
Writing Fictional Personas
Kato
Cosplaying Nonbinary Gamer

Kato wants to find a new friend to game with from the local queer cosplay community(1) and make an online gaming event(2).
Behaviors
Comes home after school and wants to disconnect after a long study session with some of their favorite online multiplayer games.
Enjoys planning themed parties and used to plan them back home.
Frequently attends cosplay events at their school.
Demographics

Age: 21, Nonbinary gamer, Single, Denver, Colorado
Pronouns: They, them, their
Goals
Find individual friends to get together to game from the queer community.
Create a link between their cosplay school friends and their gaming friends.
Needs
A tool to connect their friends from across the country to the event.
A tool to help them connect their groups of friends.
Frustrations
Finds it difficult to find similar non binary gamers in their city.
Has little time to organize with a loaded school schedule.
Doesn't know when their friends in other cities are free and ready to play.
Is tired of getting randomly matched up with people in their games that use homophobic slurs.

Samus
LGBTQIA Gamer

Samus wants to create a public chatboard(1) to discuss same sex marriages in mods for pc games and meet creatives that can use her narratives for their mods(2).
Behaviors
Uses social media, twitter, to easily share short narratives.
Writes in google docs on her tablet daily, so she is primarily a tablet user.
Enjoys installing mods on her games to create fictitious narratives outside of the current storyline.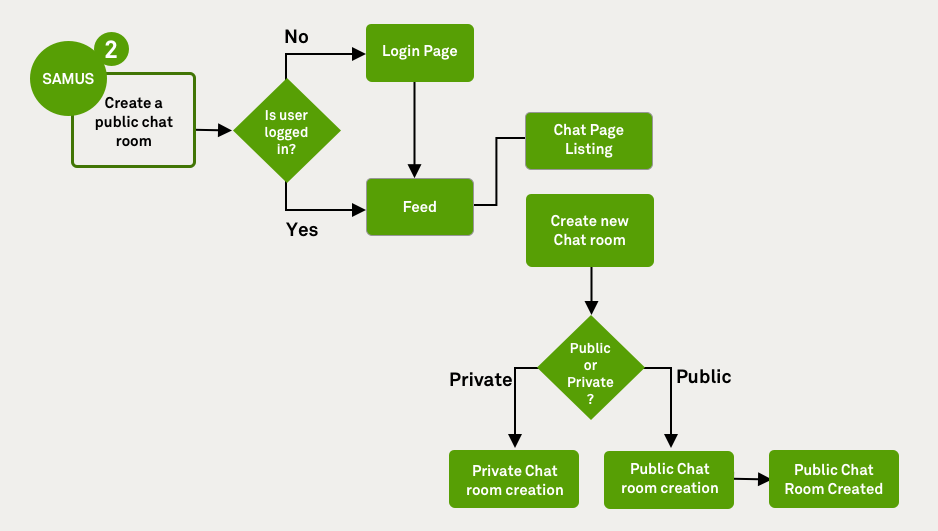 Demographics

Age: 16, Queer, Ontario, Canada
Pronouns: She, her, hers
Goals
To share the narratives she's written for characters based in game for feedback and opinions from the community.
Advocate for queer non binary characters in games.
Collaborate with a creative like-minded community to develop her characters.
Needs
Needs a mechanism that allows her to search through Queer communities.
Needs a way to search for gamers that are playing through queer storylines.
Needs a "safe-space" platform to share her work.
Frustrations
Unfamiliar with the online creative community.
Uncomfortable with sharing work to the general public.
Has an insignificant following on Twitter.
Max
Poc Gay Streamer

Max wants to set up their profile(1) and connect their social media accounts(2).

Behaviors
24/7 Vlog content creator on various social media channels.
Activist in multiple communities including: queer, furries, and poc gamers.
Attends multiple conferences and charity events a year.
Uploads recorded gaming content to his computer on a daily basis.
Max's Journey


Demographics

Age: 30, Gay, Chicago, Illinois
Pronouns: They, them, their
Goals
Advocate for more QTPOC gamers to be present on social media.
Experience a closer connected community with their followers.
Needs
Cross promote media from social media channels.
Connection to finding moderators for live streams: based on a submitted list of language.
Frustrations
Doesn't have the time to maintain their following with a streaming schedule.

Feels the moderation controlled by game development companies doesn't act upon the harassment of LGBTQIA & QTPOC gamers.
---
Next Steps
Develop market research plan, test concepts with surveys and audiences.

Establish competative analysis of existing online communities.

Bring app into prototype mode to test on the ground at events such as PAX East, Games Con, etc, and online user-testing sites.